The Jungle on the Skin: Cutaneous Microbiome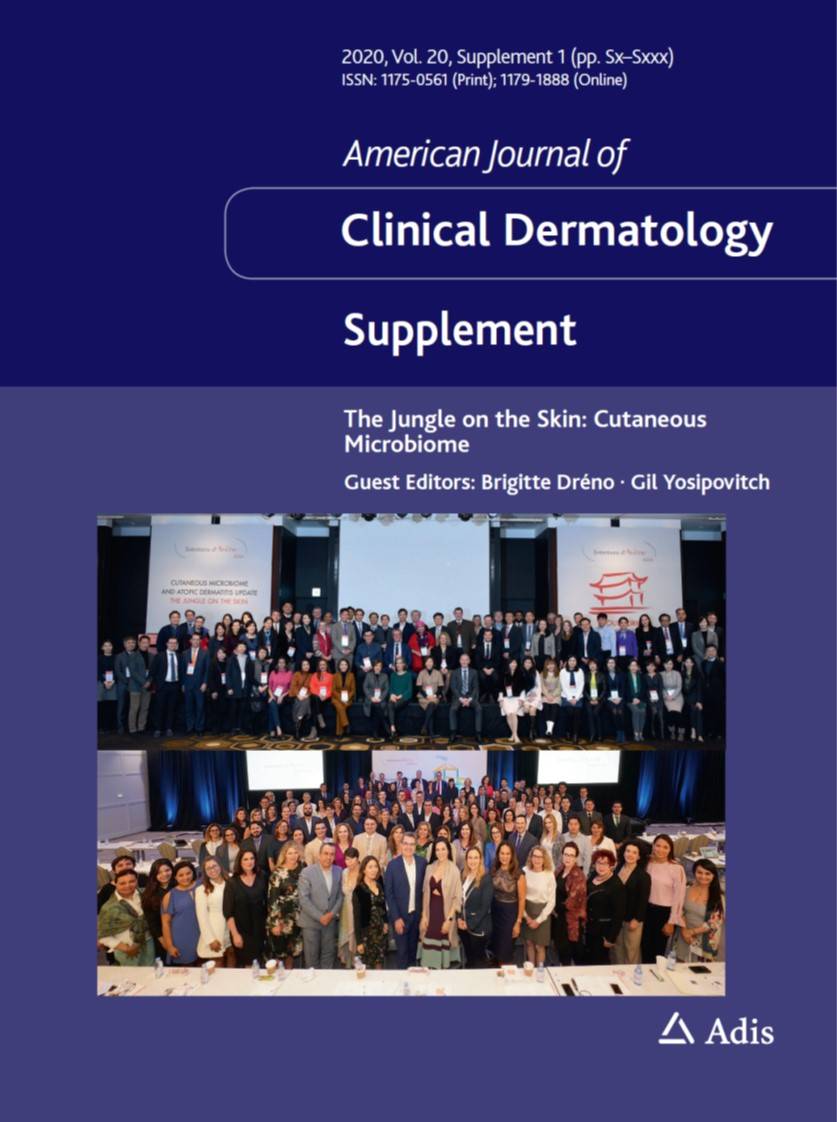 10 septembre 2020
Le microbiote et son environnement (microbiome) interviennent à de nombreux niveaux, notamment au niveau de la peau. Découvrez le numéro spécial de « The American Journal of Clinical Dermatology » consacré au microbiome cutané, dont le contenu a été réalisé par notre agence de rédaction médicale.
Merci aux Laboratoires Avène qui nous ont fait confiance pour rapporter l'édition 2019 des « Entretiens d'Avène » Amérique et Asie. Ces conférences sont toujours une belle occasion de mise à jour des connaissances en réunissant des experts du domaine venus du monde entier.
Santé Active Edition – Synergy Pharm vous accompagne de A à Z dans la publication d'un supplément de journal à comité de lecture réalisé à partir d'une journée de conférence ou de résultats d'études. N'hésitez pas à nous contacter pour discuter de vos projets !