The Jungle on the Skin: Cutaneous Microbiome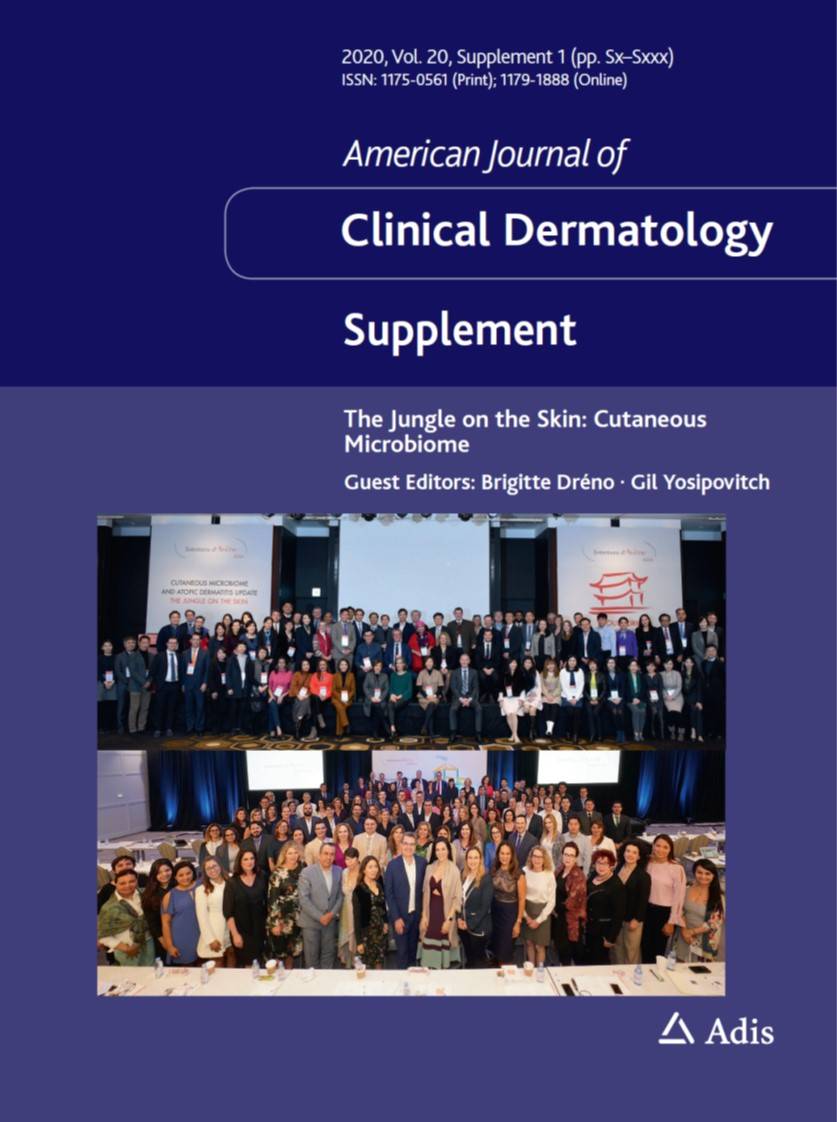 10 septembre 2020
Le microbiote et son environnement (microbiome) interviennent à de nombreux niveaux, notamment au niveau de la peau. Découvrez le numéro spécial de « The American Journal of Clinical Dermatology » consacré au microbiome cutané, dont le contenu a été réalisé par notre agence de rédaction médicale.
Merci aux Laboratoires Avène qui nous ont fait confiance pour rapporter l'édition 2019 des « Entretiens d'Avène » Amérique et Asie. Ces conférences sont toujours une belle occasion de mise à jour des connaissances en réunissant des experts du domaine venus du monde entier.
Santé Active Edition – Synergy Pharm vous accompagne de A à Z dans la publication d'un supplément de journal à comité de lecture réalisé à partir d'une journée de conférence ou de résultats d'études. Grâce aux rédacteurs spécialisés santé de notre agence de communication médicale, plusieurs articles scientifiques ou médicaux peuvent être rédigés en parallèle, ce qui permet la publication rapide du supplément après l'événement en dépit des délais de relecture des auteurs, de l'examen des articles par les reviewers, et du temps de production inhérents à la publication. N'hésitez pas à nous contacter pour discuter de vos projets !